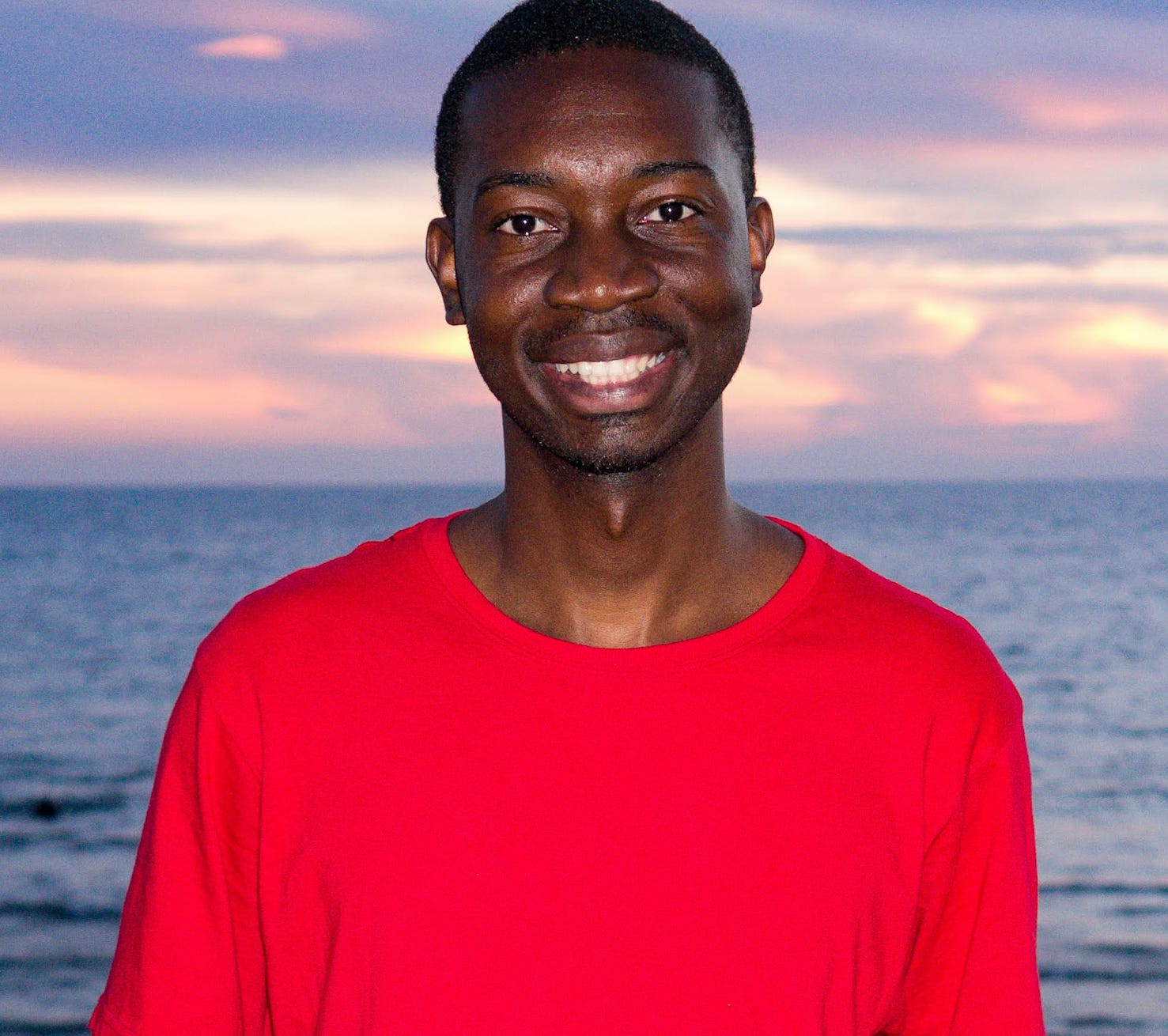 About Me
Edson A. Chilundo is a marketing and product consultant with an MBA in Marketing & Operations Management, and a self-taught front-end designer and developer.

He was born in Mozambique, but has also lived in the US, Australia, South Africa and Japan for more than 15 years.

He speaks English and Portuguese fluently, and can hold some conversations in Japanese.

In his free time, he enjoys reading, street and portrait photography, cooking, video games, and curating music.
I'm good at:
Exploratory Research
Descriptive Research
Predictive Research
Data Management & Analytics
Presentations
Business Development
Product Development
Product & Price Segmentation
Project Management
Experience Design
Financial Analysis & Modelling
Brand Identity Design
My Experience

April-July 2018 Teaching Assistant - Graduate Level: Business Research Methods
Undergraduate Level: Anthropology

Doshisha University
Kyoto, Japan

September 2016-September 2018 MBA - Focus on Marketing & Operations

Doshisha University
Kyoto, Japan

March 2015-July 2015 Graduate Leadership Development Programme

Stellenbosch University
Johannesburg, South Africa

February 2011-November 2013 Bachelor of Commerce in Accounting & Finance

USTM - University of Saint Thomas Mozambique
Maputo, Mozambique

December 2019-January 2020 Investor Operations

BARK
Tokyo, Japan

October 2019-Present Independent English Instructor

GABA
Tokyo, Japan

July 2019-Present External Consultant

Yuu Consulting
Remote (Osaka-Based)

February 2019-July 2019 Part-Time Lecturer (Study & Research Methods)

ISCAM - Accounting & Auditing Institute of Mozambique
Maputo, Mozambique

December 2018-Present Knowledge Management Officer

Kakekashi Africa
Remote

March 2017-March 2018 ICT Manager

Kakekashi Africa
Kyoto, Japan

February 2017-July 2017 Marketing Research Intern

Metabirds
Kyoto, Japan

February 2014-February 2016 Product Specialist (Graduate Placement)

BancABC, part of Atlas Mara
Maputo, Mozambique

September 2019 2nd Place: Cultural Tourism

Japan World's Tourism Film Festival 2019
Osaka, Japan

September 2019 2nd Place: City Promotion

Japan World's Tourism Film Festival 2019
Osaka, Japan

March 2019 Category E42: Student Films (Shortlisted)

Cannes Corporate Media & TV Awards
Cannes, France

September 2018 Published Article:
Measuring and Interpreting Subjective Well-being in Different Cultural Contexts

Asia Pacific Business Review

February 2018 Finalist

Japan Business Model Competition
Minato, Japan

November 2017 Grand Prize Winner

Kyoto Student Short Film Competition
Kyoto, Japan

June 2016 ABE Initiative Scholarship 2016-2018

JICA
Kyoto, Japan

February 2013 Fordham Business Challenge 2013 - Finalist

Fordham University
New York, USA

---


All original photos are licensed under a Creative Commons Attribution 4.0 International License.